Thank you for considering AWANA at First Baptist Church. AWANA stands for Approved Workmen Are Not Ashamed (2 Tim 2:15). Wednesday nights throughout the school year children from nursery to 6th grade participate memorize Bible verses, play games and hear exciting Bible stories. Our goal is to reach boys and girls for Christ and train them to serve Him as adults.
Our AWANA club includes:
Christian leaders specifically trained for AWANA
Small Group interaction for the best possible learning experience.
Fun-filled activities every week for each age group.
Bible stories, game time, and incentives to grow in the knowledge of God's Word.
It is our desire for every parent to be aware of what we do in each club meeting and invite you to visit any time. I also encourage you to help your child memorize verses each week. Your involvement in your child's spiritual life will give you both precious memories to cherish.
AWANA Age Groups
Puggles – 0 to 2 years
Cubbies – 3 year to Pre-K
Sparks – K thru 2nd Grade
T&T – 3rd thru 6th Grade
Club Schedule
When: Wednesdays at 5:30 to 7:30 pm
Who: Four year olds through 6th Grade
Why: Because Kids Matter to GOD!
Cubbies, Sparks and T&T clubbers will meet for check in and AWANA opening in the Chapel area.
Awana Uniforms & Shoes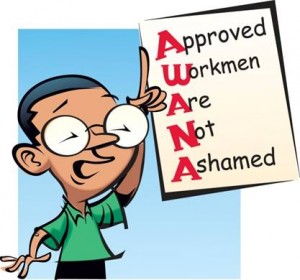 The AWANA uniform lets others know that you are a member of our club. It also identifies the clubber with a specific age club in AWANA. Uniforms are worn to display the awards and achievements of the clubber. When the clubber completes the entrance booklet, the parent will want to purchase the uniform as soon as possible so the clubber can wear it the following week. The uniform is required for membership in AWANA. The uniform MUST be worn to receive any awards for that night. An exception would be THEME NIGHTS when the uniform is not required. A list of theme nights will be communicated assuring everyone is informed of these special nights. Each clubber is to wear tennis shoes as part of the uniform. Safety of the clubbers is important to us and many of the games include running. A child may not participate in Game Time if he/she is not wearing tennis shoes.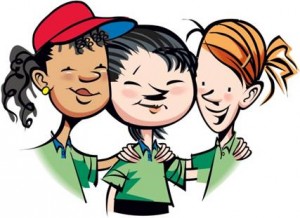 All vests/shirts are $15.00. If you would like to purchase an optional tote bag, it is $6.00. Your child may bring an offering which will either go to a missionary or a current mission project that we are working on. Please have them give the offering when checking in.
The Handbooks for each AWANA club will be supplied for each clubber. If the cost for the vest and/or T-shirt is a financial burden, please see the AWANA commander for assistance.
As your child works through the handbooks, you will be notified when the next handbook will be needed. The child will work at his/her own pace, but there are some limitations. If the child is moving too quickly, he/she will be paced or more materials will be made available.
AWANA Awards
Awards should be put on the uniform immediately. Awards include pins, stickers and patches that need to be sewn. If the award is lost, the clubber is responsible for the replacement of the award. Again, the clubber must wear the uniform to receive the award. If not, the award will be given the following week, or when the next time the uniform is worn.
Awana Club Rules
ALWAYS keep hands and feet to yourself.
WALK to and from the classrooms and game area.
When the leader is speaking, remain QUIET and LISTEN.
Awana Store
During club, your child will be earning AWANA Points. The clubber will be able to use these points at special AWANA events. These will be scheduled throughout the year. Children earn points by: wearing uniforms; being on time; being in attendance for Sunday morning church, participating in theme nights; and bringing guests.
How can you be involved?
Help your child to attend every week.
Assist your child with their memory verses and activities.
Become a volunteer in the AWANA program. Training is fun and the benefits are great! There are numerous jobs that do not require teaching. (Must be a church member to help.)
Pray for your child's leader.
Encourage your child by asking questions about their lessons.